Advice for Parents:  Unleashing a
love for
learning in your child
By Mr. Justin Buffer, MSE, Founder, Owner, and Educational Director of the Cambridge Learning Center of NJ in North Brunswick, NJ 
 ***********************************************************
"Here at Cambridge, my continuing observation is that our students with a deep thirst for knowledge- paired with a well-trained teacher with whom they connect and who nurtures their curiosity- reach amazing heights of achievement."
– Mr. Buffer, Cambridge Founder, Ed. Director, and Owner describing his formula for success at Cambridge Learning Center
***************************************************
A concerned parent of a younger student recently asked me: "Mr. Buffer, what is the best thing I can do to help my child's chances for long-term success?"   My response was immediate: "Foster a love for learning."
I feel that anybody, no matter what their current IQ or testing score is at a certain grade level, has the potential for their own expression of genius within them.  Although the time it will take for each to reach that point will vary, everybody can shine brighter  than they did before in their own individual way with a change in attitude, external environment, and appraoch. This is my personal belief shaped by my experience in education and what I have seen happen here at Cambridge. I also back it up by studies conducted by education and sociology researchers. I do not believe that nature solely shapes a person's destiny. My belief is that, while genetics are always relevant, hard work and environmental factors, even for Special Education students, can greatly boost a child's (or anyone's) intellectual functioning, helping to extract unearthed brilliance.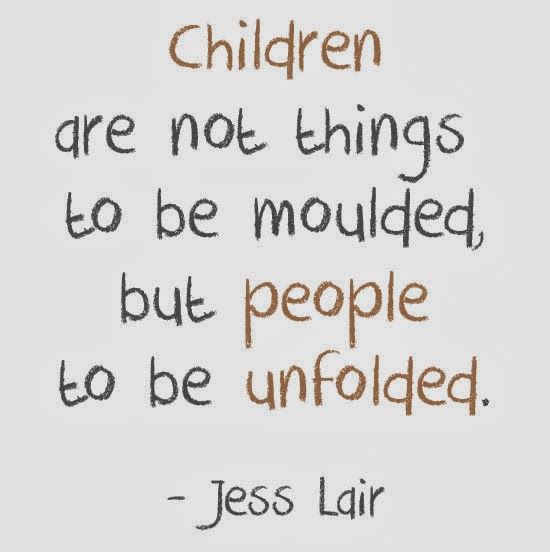 One of the trends with kids today is that they focus so much on good grades, that they do not care much about actually learning. Likewise, they might only focus on the subjects they think they need to move ahead such as math and the sciences but forget about history and literature.    None of this to say that grades are not important; as a College Planner and owner of an institution that helps to improve grades, I know that they are.  But, if the focus is purely on grades, a child usually does not reach his or her own peak potential.
When we instill a love of learning in children, though, they understand its intrinsic value. School becomes a lot more than passing and failing. It becomes a quest to gather as much knowledge as possible. It enables a child to become a sponge because they want to know more about almost everything and, not surprisingly, usually produces stellar grades. They see the practical value of information and knowledge in the grand scheme of life. That might sound grandiose, but the point is that when a child discovers that learning helps her or him to connect the dots of life easier, learning becomes a "want," and not a "chore." This leads to a better overall person who can go beyond grades in what he or she can accomplish.
Children come to understand that when they learn more, the better they feel. Even when they are struggling with other areas of growing up, an ability to learn gives them a confidence that they can eventually handle anything thrown at them. Helping children understand this is one of the key factors I have seen that differentiates those students who reach the top and those who don't quite reach their potential.
This is a huge factor. I always tell people- even adults: "A love for learning is a foundation for making dreams come true." It really is. A passion for learning, and not just for making grades, will help someone reach their full potential. You can see how this works in athletics. The best players that reach their potential are the ones who fully love the sport they play. They are not just there for the money or championships, but for the love of the game. It makes them do what they can to achieve their absolute best.
When we look at sports as an analogy with learning and succeeding at school, the same truth applies. Many notable athletes might not have had the most talent, but their love for the game and their passion for playing and competing helped them rise to the highest level. The same is true in academics.
A parent has a central role in developing this thirst for learning. You cannot instill a love of learning in kids without modeling a passion for it yourself. People often say, "This person is naturally curious." I do not buy into that saying. I do not think there is such a thing as a vastly more naturally or genetically curious person. I believe some parents or guardians shot down or did not nurture a child's curiosity when they were young. For these kids, they never had an opportunity to learn how to blossom with their curiosity.
This happens so easily.  Sometimes, all it takes is a parent saying, "Stop asking so many questions." I have seen this happen. On the other hand, I have also seen the parents who know how to help their child's creativity blossom by encouraging it. When the parent faces something new, he or she says, "I'm going to look that up. I want to learn about this." They are modeling learning for their kids. They show them that curiosity is powerful. Kids look up to their parents. Just as children observe manners and behavior from their parents, they gain the same insight in regards to learning. I always find it funny when parents ask, "How can I make my child love learning more and be more curious?" The first thing I want to know is what the parents are doing to set an example in that direction. Sometimes, it isn't much at all.
It is never too late to develop that love of learning. Many so-so students excel in their career today because they latched on to this passion late in life. For a student at any age, you can change your mindset with how you look at learning. Challenge yourself and your children to start asking "why" about everything. If you or your child don't know the meaning of a word or are introduced to a new event…or anything…look it up. Google it. If it grabs one of your attention, get a book about it, and encourage your child to do the same. The paradox of today is that we have more ways to find information, and less desire to do so by students if it doesn't directly affect a grade.
Help your child change their thinking, and watch them blossom into whom they are meant to be.