At the Cambridge Learning Center of New Jersey we offer personalized subject tutoring by certified teachers and subject matter experts for all K-12 students. Our teachers will regularly monitor progress to ensure student understanding and success. We don't just help students with short-term understanding so that they can do better on one exam. Rather, we also help ensure long-term success by a focus on core subject fundamentals and by teaching helpful study skills.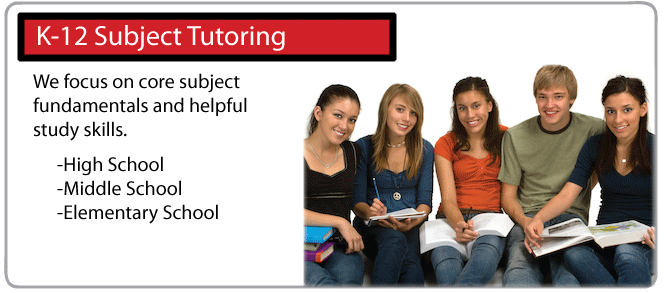 High School Subject Tutoring
At Cambridge, we are committed to helping high school students overcome the many challenges they face in their most difficult classes. We offer personalized tutoring in all subjects including Algebra I, Algebra II, Biology, Earth Science, Language Arts, Literature, Chemistry, Geometry, Pre-Calculus, Calculus, Physics, US History, World History, Psychology, Trigonemtry, and more!
Middle School Subject Tutoring
Middle School is one of the most formative and important times in a student's personal and academic development. At Cambridge, our certified teachers will help students prepare for the rigors of high school. We offer subject tutoring in all subjects for middle school students including Pre-Algebra, Geography, History, Science, Language Arts, and more! We also offer a comprehensive prep course for the NJSLA (New Jersey Student Learning Assessment), which will play a large part in students' placement in high school.
Elementary School Tutoring
Our elementary level tutors can often give the personal attention that overburdened classroom teachers cannot give. Our tutors will help students with basic skills reinforcement and enhancement, subject help, reading, writing, and with daily homework to ensure optimal success in school.  We also offer, for all elementary students, a comprehensive preparation program for the PARCC!  At Cambridge, we are committed to helping all students build a solid foundation for the future.