Sign your child up for our enrichment programs to help provide the extra edge needed to stay ahead and achieve optimal success!  All enrichment programs will be available all year round, are grade-level appropriate, and are tailored to each individual student based on a Diagnostic Assessment given at our center.   These programs are heavily research-based and designed and taught by professional educators.
Effective writing and language arts mastery are essential skills today for long-term academic success.  Our specially designed Writing and Critical Thinking Program ™ , written by Mr. Justin Buffer, MSE,  uses grade-appropriate materials to help students improve in these key areas. This program also helps students to develop and utilize their critical thinking skills, which are essential for the 21st century student and professional.   Students will learn to write effectively, utilizing persuasive and critical analysis techniques.  Our program is highly aligned with the New Jersey Core Curriculum Content Standards and with the National Core Curriculum Content Standards.
Our Emerson Reading program is designed for K-8 students to ensure grade-level and optimal reading comprehension skills.  It is so, so important for reading comprehension issues to be detected early so that students can avoid issues later on with standardized tests.   Come sign your child up for one of our fantastic programs.  We use top-quality and specially made material to meet students at their ability level.
Make an appointment with us to discuss any of these options.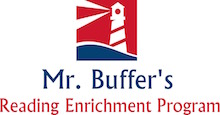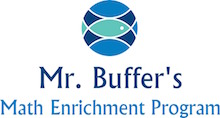 Our math program has a strong grade-level focus on building and reinforcing core fundamentals, while simultaneously keeping pace with the student's school curriculum.   Our vast resources and teacher expertise allow us to tailor our programs to specific gaps in mathematical fundamentals.