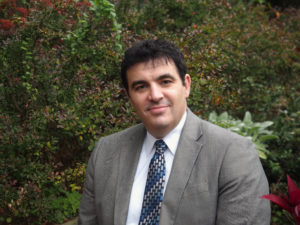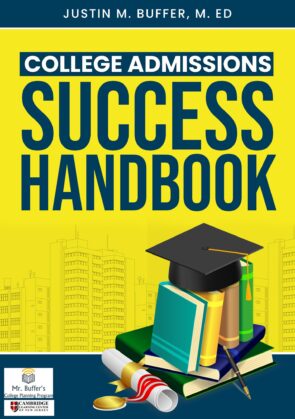 Our learning center is owned and was founded  by certified and very experienced and successful educator Mr. Justin M. Buffer. Mr. Buffer is the author of many highly regarded education books, including  How Can I Best Help My Child Succeed?,  Learning Vocabulary Through Dialogue ,  Mr. Buffer's SAT Reading/Writing Journal, Letters of Gratitude to American Heroes of Social Justice: Where We Would Be Without Them? , and other books from Macro Accord Publishing. The Cambridge Learning Center of New Jersey is one of the most successful K-12, SAT/ACT, MCAT, GRE centers in New Jersey and tri-state area and helped students attain amazing scores and improvements on the SAT and ACT, and get into fantastic colleges!
With Mr. Buffer, using his advanced graduate education, and his many years of experience, overseeing every student's education as well as writing the curriculum for each child,  students have great success here! Cambridge Learning Center of New Jersey is not a franchise but is an individually-created and owned center, with remarkable results.
OUR ORIGINS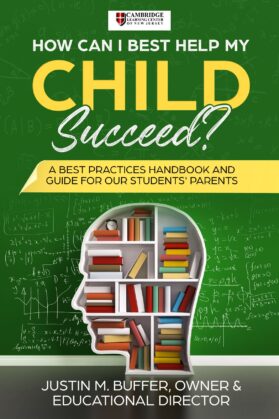 As mentioned above, our unique learning center was founded by licensed teacher, author, and expert educational consultant and specialist, Mr. Justin Buffer, MSE, who is a New Jersey Licensed teacher with over 20 years in education.  He has a Master's Degree in Educational Theory and Practice, a graduate degree in History Education, and a Bachelor of Arts degree in Political Science and History Education. After many years experience in education, including many successful years as a highly-performing secondary level classroom teacher at different grade levels, including Advanced Placement,  Mr.  Buffer taught at the center he opened himself for almost a year after having a private tutoring practice for many years in which he taught SAT/ACT, GRE, and more,  and established his vast and far-reaching college planning practice.  Mr. Buffer  who makes his own materials that we use with the students, created all of Cambridge's teaching methodologies and learning programs himself.   As he formalized, copyrighted, and synthesized his materials, he began to hire other teachers to train under his system as he built his team, while continuing to still teach at the center to this day.
A passionate, and natural teacher, Mr. Buffer, has been consistently recognized for his excellent pedagogical skills and his students' achievement, especially his SAT/ACT students he has taught.  Mr. Buffer, who focuses on how each person learns, began his own educational consulting and tutoring company, J in 2008, specializing in SAT score improvement, as well as Reading, Math, and Writing enrichment, for students and adults of all ages, using his own specialized teaching and learning techniques, his vast experiential knowledge, and his extensive content knowledge.    He attended the Rutgers Graduate School of Education, also has deep and additional study in Social Psychology and Developmental Psychology. Mr. Buffer personally tutored hundreds of students in and helped to improve their scores on their SAT's, GRE's, MCAT, and other standardized tests, and to enhance their writing, math and reading skills, and to get into some of the best colleges in the nation. Mr. Buffer, who is a New Jersey Licensed Teacher, is also a sought-after speaker about education and personal growth, as well as cultural issues surrounding justice and equality for all students.   He has had many years of extensive and personal training with some of the world's best personal development teachers and motivational speakers, learning special teaching and transformational strategies and techniques that help students and clients take significant leaps in their learning.
In order to be able to more easily help more students, Mr. Buffer extended his passion for education and personal improvement, after having his mobile private tutoring business for many years with hundreds of students, and opened up the Cambridge Learning Center of New Jersey in North Brunswick,New Jersey and has made it his personal mission to lead and supervise other educators to help as many students as possible succeed and get on a path to more success and self-confidence. Mr. Buffer takes very seriously the trust that parents and students put in him and his staff. With its unique approach, family-oriented atmosphere, highly researched and effective curriculum, and as one of the only learning centers in New Jersey that offer true one-on-one tutoring, Cambridge is a popular choice for parents and students. Our teachers are not only licensed, but also go through a rigorous qualification and testing process. Mr. Buffer is also an expert College Planner and writes every student's curriculum himself.
Cambridge is one of the top learning centers in the tri-state area, and has had fantastic results, leading students to superb levels of enrichment, more self-confidence, higher test scores, and more. Students come to Cambridge from many places, including Hunterdon, Middlesex, Monmouth, and Somerset Counties, as well as all the way from Manhattan!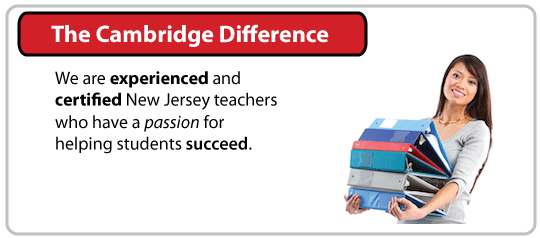 The Cambridge Learning Center of New Jersey only  employs passionate and certified educators who are dedicated to helping students maximize their academic and personal potential.   As teachers, we know that public school educators are often overwhelmed by overcrowded classrooms and by unrealistic time constraints.   It is our goal to aid the educational process by giving students the extra, personalized attention they need,  but cannot often get in these classrooms.   We offer affordable rates, customized student instruction, a state-of-the-art curriculum, and fabulous instruction!
"What lies behind us and what lies ahead of us are tiny matters compared to what lies within us."
– Ralph Waldo Emerson