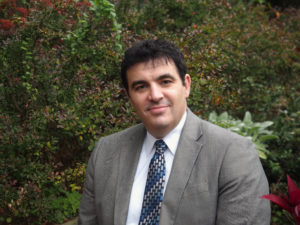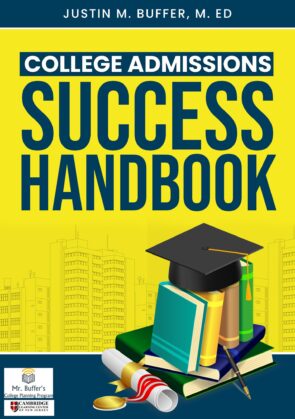 The Cambridge Learning & College Planning Center of New Jersey was founded by accomplished educator, Mr. Justin M. Buffer. Boasting an impressive background as a certified and highly experienced educator, Mr. Buffer is also the author of several renowned education books, such as "How Can I Best Help My Child Succeed?", "Learning Vocabulary Through Dialogue," "Mr. Buffer's SAT Reading/Writing Journal," and "Letters of Gratitude to American Heroes of Social Justice: Where We Would Be Without Them?" among others, all published by Macro Accord Publishing.
The Cambridge Learning & College Planning Center of New Jersey shines as one of the most successful K-12, SAT/ACT, MCAT, GRE centers in both New Jersey and the tri-state area. Numerous students have achieved outstanding scores and made significant improvements on the SAT and ACT exams, paving the way to their acceptance into prestigious colleges.
Under the expert guidance of Mr. Buffer, who possesses advanced graduate education and extensive experience, each student's education is meticulously overseen, and tailored curricula are designed for their individual needs. Our approach to education yields remarkable success for our students, propelling them on the path to excellence.
It's worth noting that the Cambridge Learning & College Planning Center of New Jersey is not a franchise, but a unique and independently-owned center that takes pride in delivering exceptional results.
Our Origins
The Cambridge Learning & College Planning Center of New Jersey was established by the esteemed Mr. Justin Buffer, M. ED, a licensed teacher, accomplished author, and expert educational consultant with over two decades of experience in the field of education. Mr. Buffer holds an impressive educational background, including a Master's Degree in Educational Theory and Practice, a graduate degree in History Education, and a Bachelor of Arts degree in Political Science and History Education.
With a wealth of teaching experience, Mr. Buffer thrived as a high-performing secondary level classroom teacher, including Advanced Placement courses. Following successful years as an educator, he embarked on private tutoring practice, specializing in SAT/ACT, GRE, and more, while also establishing a comprehensive college planning practice. Drawing from his extensive experience and knowledge, Mr. Buffer personally developed the teaching methodologies and learning programs of Cambridge, creating his own materials that we proudly use with our students.
Recognized for his pedagogical excellence and his students' achievements, particularly in SAT/ACT, Mr. Buffer's passion for personalized learning led him to found his own educational consulting and tutoring company, "J," in 2008. Through this venture, he has successfully enhanced the academic skills of students and adults of all ages, employing his unique teaching techniques and experiential knowledge.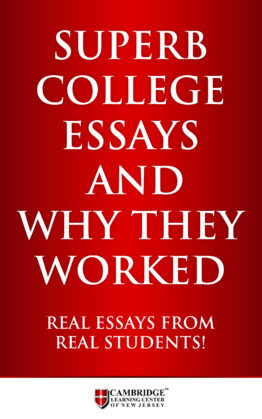 With deep study in Social Psychology and Developmental Psychology, Mr. Buffer has played a pivotal role in guiding hundreds of students to achieve higher scores on standardized tests like SAT, GRE, MCAT, and improve their writing, math, and reading skills, ultimately gaining admission to top colleges across the nation.
As a New Jersey Licensed Teacher, Mr. Buffer is also a sought-after speaker on education, personal growth, and issues surrounding justice and equality for students. His commitment to continuous improvement and dedication to his craft has led him to learn from world-renowned personal development teachers and motivational speakers, acquiring transformative strategies and techniques that help students take significant strides in their learning journey.
Driven by a passion to help even more students, Mr. Buffer expanded his mobile private tutoring business, catering to hundreds of students, and founded the Cambridge Learning & College Planning Center of New Jersey in North Brunswick. His mission is to lead and supervise other educators, empowering as many students as possible to succeed and gain self-confidence.
At Cambridge, we take pride in our family-oriented atmosphere, highly researched and effective curriculum, and true one-on-one tutoring approach. Our team of licensed teachers undergoes rigorous qualification and testing processes, ensuring top-notch education for our students. As an expert College Planner, Mr. Buffer personally crafts each student's curriculum.
The Cambridge Learning & College Planning Center has established itself as one of the top learning centers in the tri-state area, with outstanding results leading to enriched knowledge, increased self-confidence, higher test scores, and overall academic success. Our reach extends to students from various counties, including Hunterdon, Middlesex, Monmouth, Somerset, and even Manhattan.
We are honored by the trust parents and students place in us, and we are dedicated to fostering a learning environment that cultivates excellence and personal growth. With Cambridge, your educational journey is in the best hands.
At the Cambridge Learning & College Planning Center of New Jersey, our team is comprised solely of passionate and certified educators who are deeply committed to empowering students to reach their highest academic and personal potential. We understand that public school educators often face challenges like overcrowded classrooms and time constraints, which can hinder the ability to provide individualized attention to each student. Our mission is to complement the educational process by offering students the extra support and personalized attention they may not always receive in traditional classrooms.
We take pride in providing affordable rates, tailored student instruction, a state-of-the-art curriculum, and outstanding instruction that fosters an enriching learning experience. With our dedicated educators and student-centric approach, we aim to create an environment where every student can thrive and achieve their educational goals.
"What lies behind us and what lies ahead of us are tiny matters compared to what lies within us."
– Ralph Waldo Emerson